WtE
The main facilities of a WtE (waste-to-energy) plant for thermal processing of municipal waste include:
A boiler house with fuel storage facility sections:
bunker bay,
waste handling gantries,
waste bunker,
boiler,
warehouse room/building,
treatment chemical warehouse.
A machinery house with specific sections:
machinery room,
condenser unit,
process water treatment plant.
Fan coolers
FGT (flue gas treatment) system and exhaust stack
SEFAKO is fully capable of building WtE plants with the aid of vendors and subcontractors.
Examples of the primary engineering basis for an WtE plant include:
grate fired boiler designed for WtE operation,
condensing bleeder turbine with a steam rating of 400°C and 40 bar, for co-generation of electrical power and heat for district heating,
flue gas treatment system for compliance with the most stringent emission standards.
The components and primary processing units of the WtE solution include:
fuel waste admission,
fuel waste storage,
fuel waste pretreatment (outside the WtE plant),
fuel waste charging for combustion,
thermal processing, heat recovery, and boiler-side conversion of waste,
flue gas treatment and combustion product management,
flue gas emission, monitoring and control,
waste water treatment.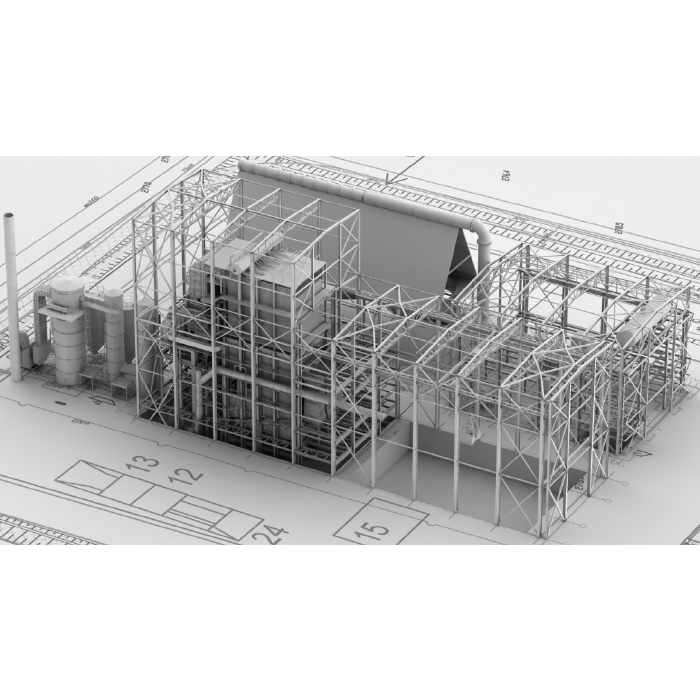 The parameters of the boiler